Owning a fifth wheel, or travel trailer can be an exciting addition that you can use for years to come. Travel trailers are perfect to take with you on family vacations, to kids sporting events, or even used as an extra room when family comes to visit.
Before you hit the road you always want to ask yourself, "does my car insurance cover my travel trailer?" Being on the road without insurance is incredibly risky. You never know when a disaster can happen which can potentially destroy your travel trailer in a split second.
Typically, your car liability insurance extends to cover your travel trailer and will be automatically included in your policy. Although not required by law, you need comprehensive and/or collision coverage to be able to get paid back if your travel trailer is stolen or if it is damaged.
By the way, as an Amazon Associate, I earn when buying qualified products through links on my site.
Insurance coverages will differ by state. Contact your insurance agent to know exactly what you need for coverage.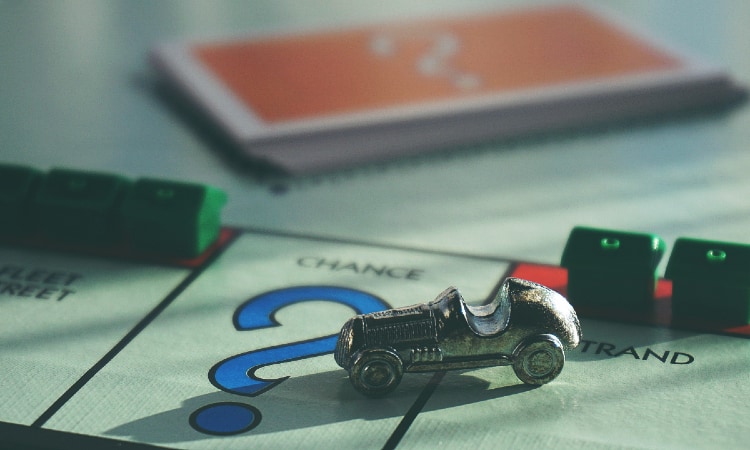 In this article we explain what your car insurance covers, and additional coverages that are recommended. To fully cover your trailer and your family, you will want more insurance than just liability.
Does My Car/Truck Insurance Cover My Travel Trailer?
Liability insurance (Investopedia) for your car typically extends to anything that you are pulling behind the insured vehicle. When your trailer is towed by an insured vehicle, your car insurance will extend to your towed trailer, but does not include comprehensive coverage. Meaning, if something damages your trailer, you won't get any money to repair or replace it.
When you purchase your travel trailer, liability coverage is covered under your auto insurance policy. You must buy comprehensive and collision coverage separately.
Although most car liability insurance plans extend to anything you are pulling behind your vehicle, it is always wise to double check as plans differ from state to state and insurance company to insurance company. Usually a travel trailer is only covered if the insurance policy, vehicle and trailer are all under the same name.
For example, Progressive's Liability insurance on your tow vehicle will extend to your travel trailer as explained, here.
Allstate says similar:
Generally, insurance is not required on trailers since liability coverage is typically extended to the trailer when attached to the vehicle towing it.

AllState's RV Insurance page
Which Car/Truck Insurance Does Not Cover My Travel Trailer?
This is important so I'll repeat it–Your car/truck's comprehensive or collision insurance does not apply to your travel trailer. So if something happens to your travel trailer you cannot file a claim to get money back for repairs or replacements.
With Liability Insurance, the only thing that is covered is if someone else (or something else if you have property liability coverage) is harmed from your travel trailer, then they can file a claim and get money from your insurance company.
So as far as the law is concerned, you can drive your travel trailer with only the liability insurance of your tow vehicle. But, this is very risky.
Liability Insurance does not apply if your RV has its own motor, such as a motorhome, you will need a completely separate policy to cover your RV. Any vehicle that has its own motor will not be covered under your car insurance policy.
Are there Exceptions?
Typically, your car insurance can be extended to your travel trailer if you use it for weekend or sporadic camping.
When you stay permanently or lease an area for periods of time you may start to run into problems. The reason is that when you lease a spot for your camper yearly or seasonally, the insurance coverage differs on what it will cover. Different policies cover different aspects of using your RV or trailer, so consulting your insurance agent is important to what they cover.
Does my Car Insurance Cover the Contents inside my Travel Trailer?
One grey area when it comes to car insurance and trailer insurance is the coverage of the contents inside. Most times your car insurance coverage will not cover the cost of the items inside your trailer. If you are concerned about what is inside your trailer, talk to your insurance agent.
The reason contents with your RV is a grey area is because some policies include it in your coverage, some policies you have to add it on, and some policies won't include it at all. Talk to your insurance agent to find out if the contents of your trailer are insured.
More often than not, you will need to add more comprehensive coverage to cover all of the contents inside your trailer.
Is Travel Trailer Insurance Required By Law?
If your travel trailer is being pulled by an insured vehicle, specific insurance is not required. It comes down to what your family needs and how often you use your trailer; when choosing whether or not to add additional insurance coverage.
The one way complete coverage insurance would be required is by any lending agencies where you took out a loan for your trailer. Lenders will want you to have full coverage on your travel trailer in case anything happens, so that the loan will be repaid.
What Does RV Insurance Cover?
RV insurance (Progressive) is more additional coverage for your trailer, fifth wheel, or RV that protects you in the case of a collision, or other disaster. RV insurance is different from regular car insurance because it is specifically created to cover the RV.
This would include liability coverage, as well as additional coverages you can purchase that will cover any damage to your items inside, or anything outside your trailer such as trailer hookups or rv awnings. (see our article about RV awnings if you have questions) There is a variety of additional coverages from comprehensive, collision, and even coverages that include a rental vehicle and roadside assistance.
What Kind of Insurance Do You Need For a Travel Trailer
When you buy a trailer, your trailer automatically has liability coverage on your car insurance policy. If you want more coverage such as collision (Investopedia) or comprehensive coverage, you will typically have to add them separately.
Comprehensive coverage (thebalance.com) will cover damage done without collision or contact from another vehicle. Typically, comprehensive coverage includes the following scenarios:
Theft
Vandalism
Animal Collision
Floods
Falling Objects
Fires
Natural Disasters
With collision coverage, your trailer will be covered if there is an accident with another vehicle that results in loss or damage. Collision will cover you in the case of a major accident. This includes: covering the fixing your car or trailer, as well as, damage to someone else's property.
Conclusion
Purchasing a travel trailer and traveling around the country is a fun and exciting endeavor for you and your family. Before you start your adventure, you need to ask yourself "does my car insurance cover my travel trailer?" Being stuck on the road without coverage is a risk that you don't want to take.
Generally, when you tow a trailer with an insured vehicle the insurance policy will extend to the trailer. Most times the policy will not protect your trailer from certain events. Ask your insurance agent about comprehensive and collision coverage. Comprehensive and collision coverage is not required by law; but it will keep you and your family protected.